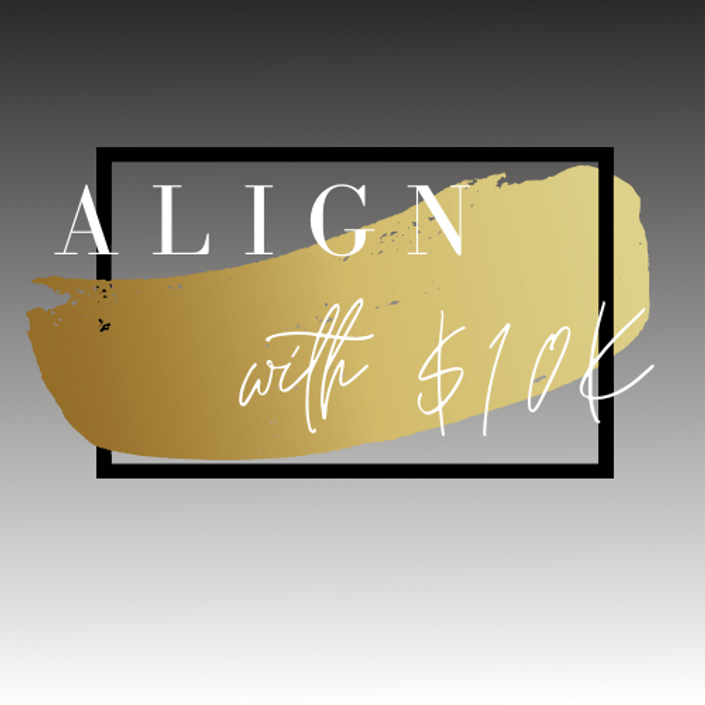 Align with $10K
How to align with your first $10,000 month and how to do it your way.
ALIGN WITH $10K : A LIVE MASTERCLASS
Thursday September 24th at 3:33 PM PST
SO HERE'S THE DEAL. I JUST HAD MY FIRST $10K MONTH IN AUGUST. AND I'M ALREADY AT $14K FOR SEPTEMBER.

It's SO fresh on my mind, my heart, my present reality, that I want to share the biggest lessons, biggest game changers, and biggest breakthroughs that led to me hitting my first $10K month.

I'll be the first to tell you, there is no "one size fits all" strategy for reaching your first $10K. Honestly, it's hardly about the strategy at all. It's hardly about ANY of the things you think are necessary for a successful business:

- a perfect website
- thousands on your email list
- creating a ton of offers
- having your own FB group
- a flawless IG and all the followers
- rigid structure and planning

IT'S ABOUT BEING IN ALIGNMENT

It's about whether or not YOU, your beliefs, your thoughts, your actions, and how you live your life are in alignment with a $10K month.

Being in alignment with $10K looks like:

- being in integrity
- a service driven WHY
- being open to receive
- being an energetic match
- believing you are worthy of it
- trusting you are supported
- taking inspired action

And a few other subtle yet powerful concepts you've never thought to look at.....

Are you ready to align with your first $10K month?

To learn how to shift your beliefs, energetics, intentions, desires, and actions to match the vibration of $10K?

In this 2 hours masterclass. I'm going to let you in on exactly how it happened for me, and how it can happen for you too. The unexpected, never talked about, game changing principles that led to the alignment and materializing of $10K in one month.

Unlearn the strategies.

Forget what you've been told.

Decide it's time to do it YOUR way.

Open yourself up to receive next level abundance.

WHO IS THIS FOR?

• whether you're just starting to make your first thousand, or you've been calling in your first $10K month for a while, you know you're meant to play BIG and you're ready to open up to next level abundance

• you're ready to align your desire to help people and make an impact in the world with the number in the bank

• you're here to do it YOUR way, and to learn what money mindset, energetic, spiritual and practical principles work for YOU

• you believe or are ready to believe that when you make more money, it serves the greatest good

WHAT YOU WILL LEARN:

• The key practical things to implement in your business to open up to receive more money

• Abundance mindset hacks

• How to identify limiting beliefs around money and rewrite them to support your first $10K month

• How to have a healthy, respectful, reciprocal relationship with how you receive, hold, and spend money (and why it's so important)

• How to lean into the support from the universe, trust that you are always supported, and ask for divine guidance

• What it means to be in the receiving energy, and how to get there

• and SO MUCH MORE
This masterclass WILL be recorded so if you cannot make it live, you will still get access to the replay when you sign up. AND everyone who signs up will receive lifetime access to the recording.
Babe, this shit seriously LIGHTS ME THE FUCK UP. Putting money into the hands of conscious women is my purpose, the underlying reason behind why I do what I do. Because I truly believe as heart based women, it is our responsibility to make money and do good things with that money. Because this is how we change the world.
I CANNOT WAIT to dive deeper into all of this with you and help you align with your first $10K month!
Your Instructor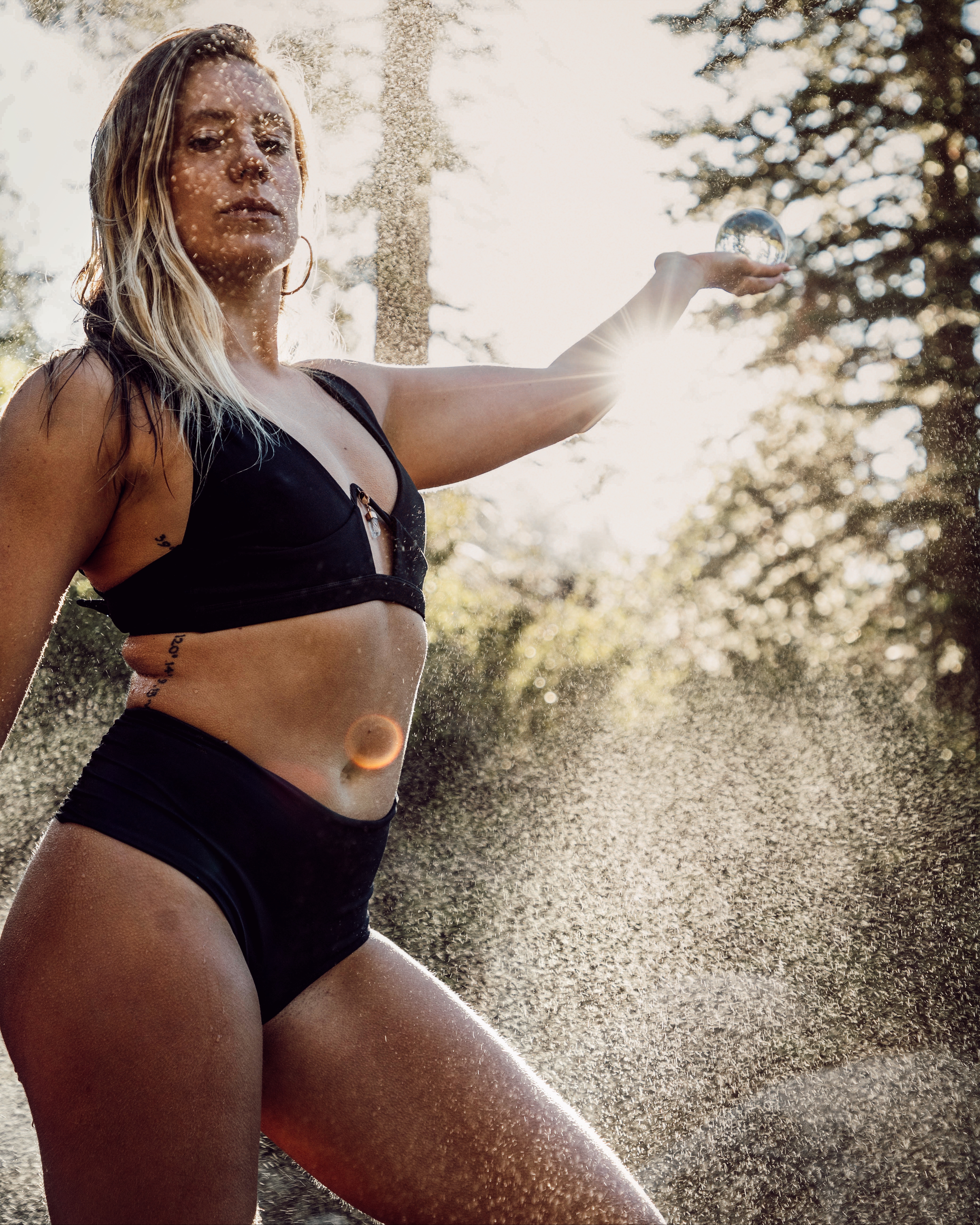 Course Curriculum
Align with $10K Masterclass
Available in days
days after you enroll