Own Your Life Soulpreneur Mastery is a deep dive into your mindset, belief system, energetics, magnetism, and business strategy. 
Are you ready to grow your business in alignment with your divine purpose? In a way that feels good, fun, pleasurable, and in flow? In a way that continues to generate greater impact and income?
▲ Are you ready to unleash the powerful Empress within you? The woman who gets paid for being herself?
▲ Are you ready to attract soul mate clients that light you the eff up to work with?
▲ Are you ready to show up in a massive way and let the world see how impactful your work truly is?
▲ Are you ready to ignite the most magnetic, abundant, and aligned version of yourself and your business?
▲ Are you ready to receive massive compensation and praise for your work?
▲ Are you ready to call in all that you desire, and live a BIG life?
Then it's time to Own Your Life. Our 12 week journey begins February 2022.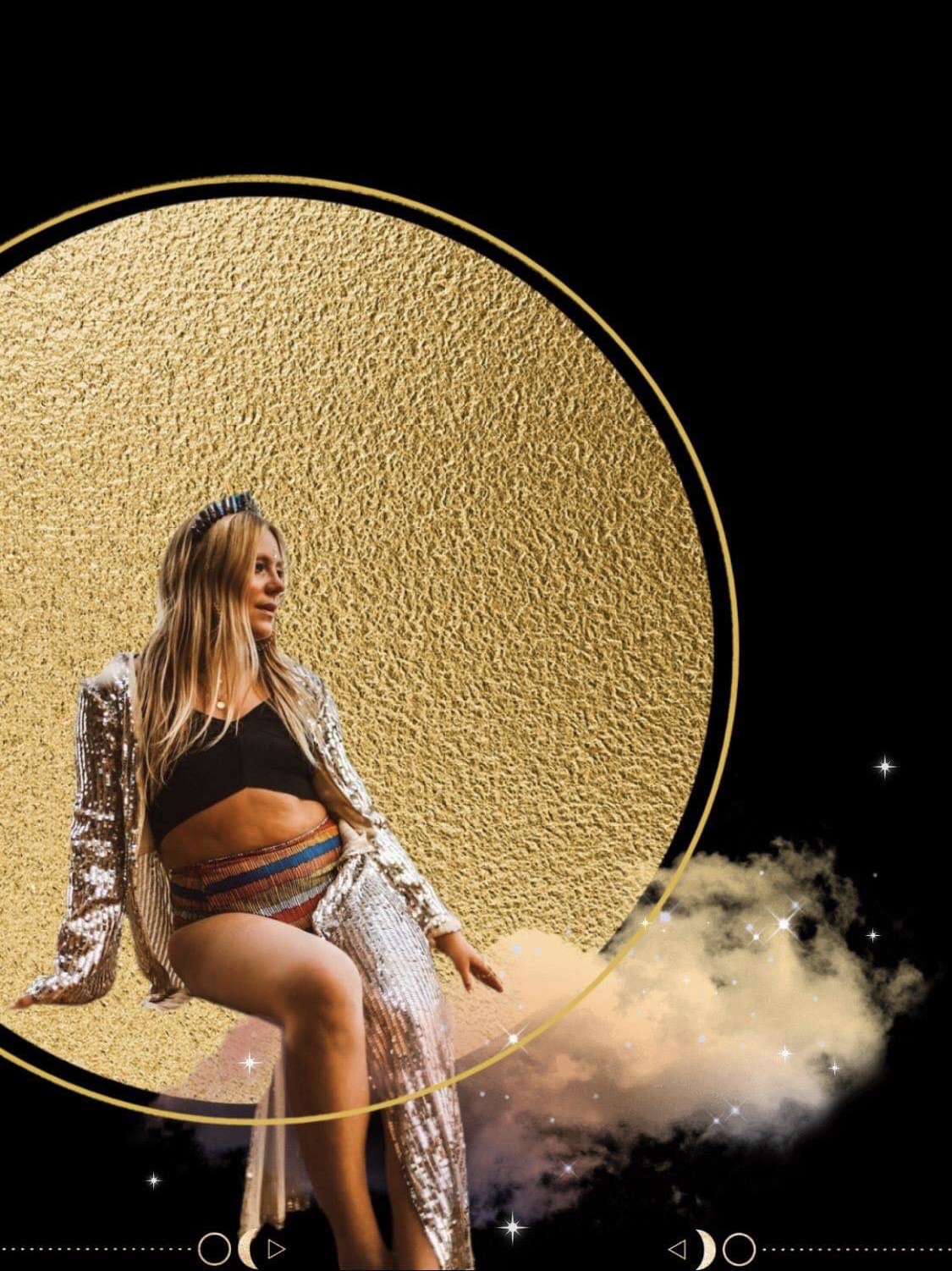 Empress, I see you.
I see the support you give.
I see the guidance you offer.
I see the healing you provide.
The transformations you facilitate.
The sacred space you hold.
The alchemy you create.
I see the brave steps you are taking to build a life on your terms, to nurture a business aligned with your passion, and to awaken the creatrix within you.
And I see you holding back. Comparing yourself. Listening to fear and doubt.
I see you questioning if you can *really* make this dream happen. If your offerings are valuable enough. If you can make enough money to fully support yourself and the future you desire.
I know it's scary. I know it's confusing. I know it can feel overwhelming. I've been there.
And I also know that the world needs you. Conscious, awakened, compassionate, heart driven women are IN DEMAND! The collective is waking up and they need guidance! They need healing! They need support! THEY NEED YOU!
EMPRESS, THE WORLD NEEDS YOU!
Now is NOT the time to dim your light and second guess your value.
No.
▶ Now is the time to rise the fuck up.
▶ Now is the time to step fully into your power.
▶ Now is the time to harness your gifts and share them with those who need them.
▶ Now is the time to take ownership of what you know in the depths of your soul you were put on this planet to do.
▶ Now is the time to declare your desires with sovereignty.
▶ Now is the time to remember your worthiness.
▶ Now is the time to celebrate your unique energy.
▶ Now is the time to get paid for being yourself.
▶ Now is the time to have the freedom you've been longing for.
▶ ▶ ▶ ▶ ▶ NOW IS THE TIME TO OWN YOUR LIFE. ◀ ◀ ◀ ◀ ◀
Babe, all it takes is a choice. A choice to step into the path that your ancestors have been laying and praying over for thousands of years.
No more asking yourself "who am I to teach this course, offer this program, ask for money in exchange for my services?"
It's time to start asking yourself "who am I NOT to?"
WHAT IF...
What if you truly believed that you were worthy of every single thing you desire?
What if you had the freedom you've always craved? To say yes when you wanted, to travel whenever and wherever, to wake up without an alarm, to spend more time with your kids, to shop at the farmers market without batting an eye?
What if you knew how to tap into divine guidance so that inspired action came through with ease?
What if you were deeply connected to your spirit guides and could channel content, ideas, offerings, guidance, and wisdom?  
What if you had complete confidence in your ability to transform lives?
What if you knew exactly how to be a magnet for your soulmate clients?
What if your mindset was so unshakable that you were no longer held back by fear, doubt, and limiting beliefs?
What if you knew how to be an energetic match for all that you desire, and could manifest with ease?
What if your income grew every single month?
What if you received raving testimonials and feedback all day long from people that love and appreciate your work?
What if you had all of the tools, teachings, practices, and support to make all of that a reality?
That's where Own Your Life comes in, my love.
THIS GETS TO BE YOUR REALITY!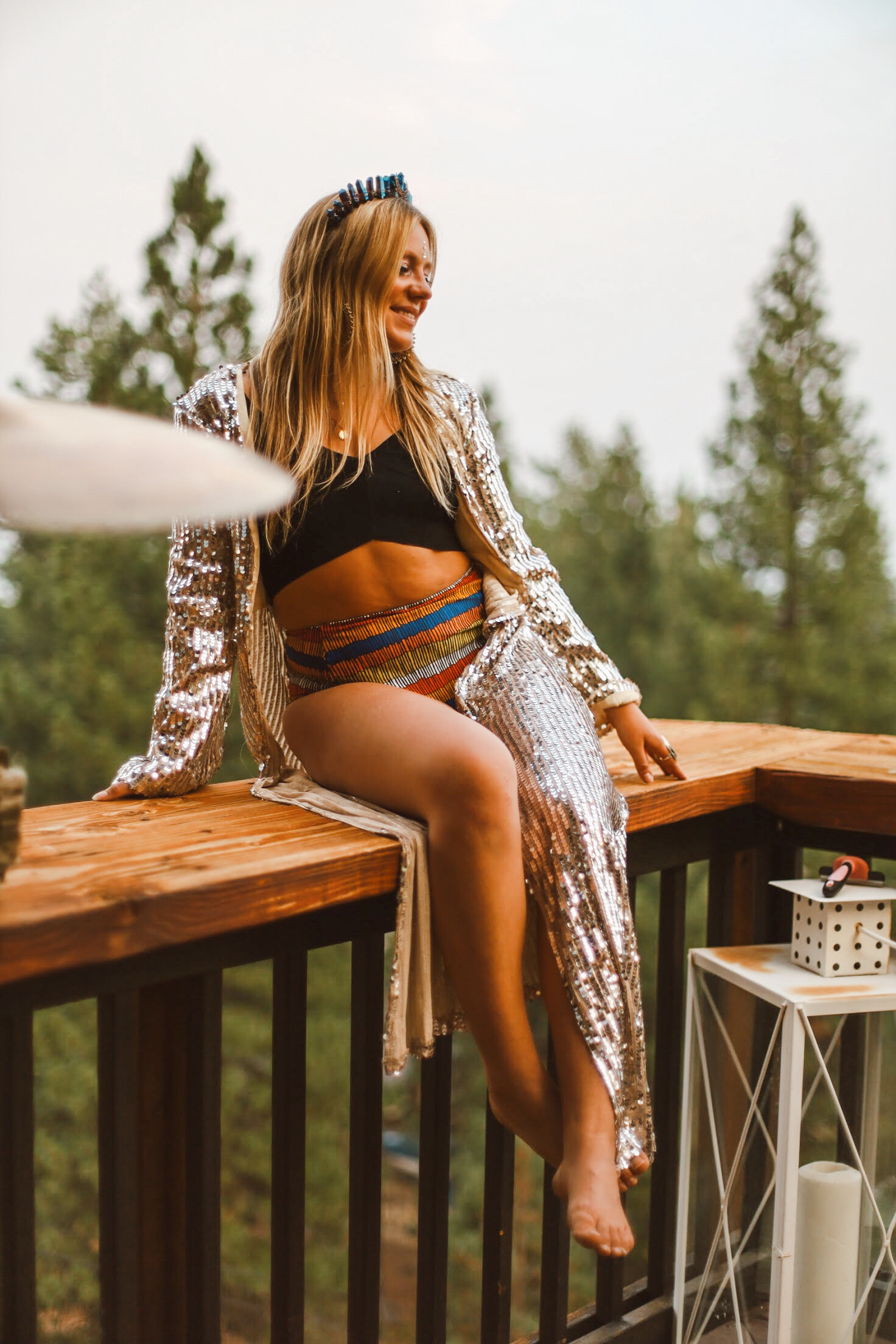 What you will learn...
Own Your Life will give you everything you need to know to expand into the highest version of your soulpreneur self. The version who no longer has to check her bank account when she wants to treat herself. The version who no longer has to chase clients or discount her services. The version that no longer gets paralyzed with overwhelm when trying to strategize her business growth. The version who is clear, confident, and aligned.
In this 12 week Soulpreneur Mastery you will:
▲ Develop a deeper connection to your soul's purpose.
▲ Find absolute clarity and confidence in your unique gifts and learn how to package them into offerings that your soulmate clients are excited to pay you for.
▲ Learn to create and promote courses and programs that are exactly what your soul mate client needs.
▲ Establish a business strategy that is in alignment with your divine path and allows for sustainable growth.
▲ Receive support from like minded women, and cultivate a sisterhood of badass, boss babe goddesses.
▲ Completely rewire your subconscious mind and develop a new belief system based around your worthiness.
▲ Heal your relationship with money and understand the principles of creating a rock solid money mindset so that you can attract more and more abundance.
▲ Understand masculine and feminine energies, how to find YOUR perfect balance, and how to use these energies to support your life and business.
▲ Learn what manifestation is really all about, and a process for manifesting soul mate clients, expansive opportunities, and your biggest months ever.
▲ Establish your personal brand and online presence, and show up online in a way that is impactful, fun, and feels good.
▲ Develop daily practices and rituals that will support you in your growth, expansion, and magnetism.
▲ Understand how to manage your time, create content, organize your finances, and implement launch strategies with ease.
▲ Be held accountable in a way that works best for you.
Who is this for...
Own Your Life Soulpreneur Mastery is for coaches, healers, trainers, yoga teachers, nutritionists, graphic and web designers, social media managers, energy workers; awakened, ambitious females with service based businesses.
▶ You are a bad ass who is committed to growing a business that is in alignment with your soul's purpose - and you are ready to receive massive compensation doing so.
▶ You know you were put on this planet to help people. You have an undeniable pull in your chest to be of service. You are meant to do this work.​
▶ You're likely in the first year of your business. You're probably making anywhere from $500-$3000/month in your business and you're ready for $5K, $8K, $10K months. You're excited to learn how to generate consistent income month to month.
▶ You have a few 1:1 clients here and there and you are ready to sign long term clients through mentorships, group programs, and courses.
▶ You desire the time and freedom that comes with being your own boss.
▶ You're on social media, and you're ready to show up in a bigger way and leverage the platforms to attract and sign soulmate clients.
▶ You are on the edge of a breakthrough. You know what you are capable of, and you know that the guidance of a mastermind like this will allow for a quantum leap into the next level version of yourself.
▶ You're starting to understand the power of mindset, the energetics of money, the importance of vibration, and you are ready to fully utilize and tap into all of it.
▶ You're ready to step into entrepreneurship full time, ready to make a consistent growing income through your passions, and let go of any unfulfilling side jobs.
Let's break it down...
Own Your Life is built on 5 Core Principles:
▷ MINDSET ◁
In order to call in what it is you want in business, or in life, you must believe that you are worthy of it. That means it's time to heal fears and limiting beliefs, reprogram your subconscious, establish a new belief system, and shift into wealth consciousness.
▷ ENERGY ◁
Your vibration is your currency. Energy is everything (literally) and when you understand how frequency works, how to raise your vibration, and how to become an energetic match for what you want, your ability to manifest anything becomes insanely powerful.
▷ CLARITY ◁
Own it babe. You gotta know who you are, what you're here to do, who you're here to help, and how you can help them. It's time to celebrate and amplify your unique energy and gifts so that you can get paid simply for being you. You gotta know your soulmate client in and out so that she sees that you are the answer to her prayers.
▷ CLIENT ATTRACTION ◁
It's not about "getting" clients, it's about being so visible, so valuable, and so magnetic, that they come to you - in flocks. This means showing up online with confidence. It means creating conscious, educational content. It means promoting your offerings in an authentic, organic, "here to serve" way. It means creating courses and offerings that are in complete alignment with your soulmate client's needs. It means having confidence during sales calls, and selling from your soul.
▷ STRATEGY ◁
The foundation of your enterprise is vital. The planning and organization required, what platforms to host your programs on, how to track your finances, what payment systems to use, the strategy behind 5 figure launches - when you understand all of this, the less time you can spend on it and the more time you can spend creating transformational offerings.
MODULE BREAKDOWN

Module 1: DECISION & DEVOTION - Commit to your why, get clear on the driving force behind your business. Understand the power of core desires and remaining in alignment with your purpose.
Module 2: MASTER YOUR MINDSET - Identify and breakthrough the fears and limiting beliefs that are holding you back from your fullest potential. Rewrite your beliefs and establish your affirmation practice.
Module 3: CLARITY & SOUL MATE CLIENT - Discover your intrinsic value, your unique soul energy, and what makes you qualified. Develop your personal brand. Identify your soul mate client and get to know her on a deep level; understand her problems, her desires, and how you help her.
Module 4: ONLINE PRESENCE - Grow your online presence, understand how to market yourself on social media in a way that is fun and feels good. Become highly visible to your soul mate clients. Learn to show up with purpose and confidence. Create conscious, valuable content.
Module 5: CREATING PROGRAMS - Develop your offerings; 1:1, group programs, high level masterminds and mentorships. You'll get a step by step process (the same process I use) to develop a program to be exactly what your soulmate client wants and needs.
Module 6: BUILDING YOUR 1:1 OFFER - Working with clients 1:1 gets to be so fun, fulfilling, and foundational in your business. Learn to create containers that support you AND your soul mate client, and how to attract the PERFECT women into this container.
Module 7: MAGNETIC MARKETING - Uncover the magic behind successful launches, promoting offerings, and attracting soulmate clients with ease. Learn conscious content creation, how to tell your story, how to utilize webinars and email lists, and how to receive guidance from the universe on how to do it in your uniquely inspired way.
Module 8: SACRED SALES - Learn to sell in a way that doesn't even feel like selling. Take pride in selling. Learn how to run a sales call and close clients with confidence and ease.
Module 9: STRUCTURE, STRATEGY & LAUNCHING - Learn about the backend of your business; different programs / software / apps / payment systems that will make your life SO MUCH EASIER. Learn to automate what can be automated, and what systems are going to support your business. Not understanding the technology piece will no longer be the thing that holds you back. And the good news, it gets to be WAY simpler than you think.
Learn what it takes to launch. The planning, organization, and energetic vibration required to sell out programs. Understand how to develop your own resilient mindset that is necessary for navigating through the ups and downs of a launch (and your soulpreneurship in general).
Bonus Module: MONEY MINSET - these principles will be sprinkled in throughout the entire course because it really is a way of life, but in this module we go DEEP into how to heal your relationship with money. You'll learn tangible practices for attracting more money,
Bonus Module: Manifestation Workshop - Learn the process of manifestation so that you can call in the most soul aligned clients, opportunities, and abundance. It's time to fall in LOVE with money and your ability to manifest it.
Bonus Module: Human Design
Bonus Module: Divine Feminine Leadership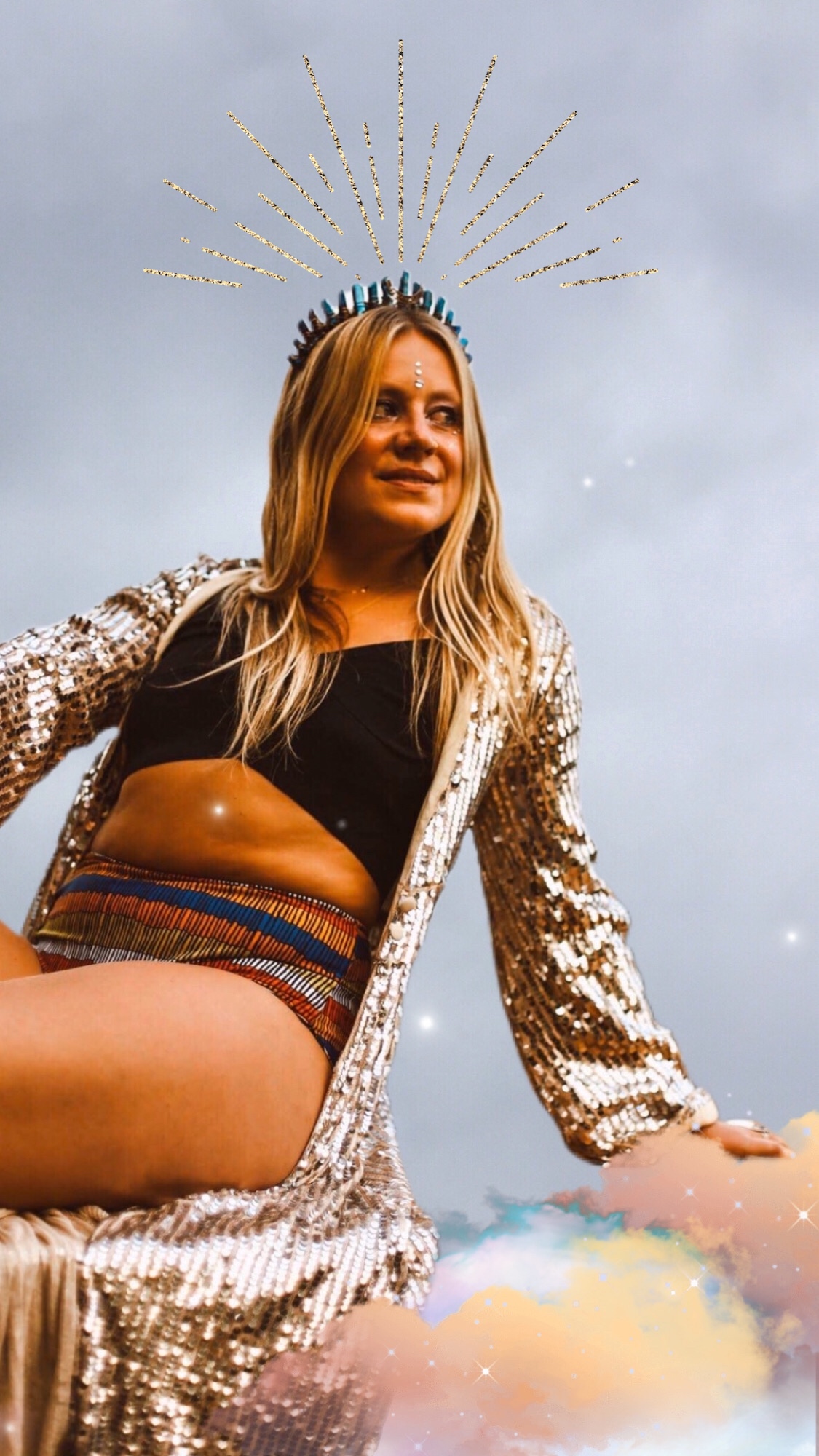 Bonuses
Affirmation Workshop
Personal Brand Workshop
Abundance Ritual Workshop
Manifestation Workshop
Masculine & Feminine Energies in Business Workshop
Technology Breakdown (what apps, programs, systems and software to use)
Tutorials and How To's
What's Included
10 Group Mastermind Calls
($3000 value)
These live calls will be a combination of in depth trainings on transformational topics (money mindset and manifestation, building a powerful brand, balancing your feminine and masculine energies in business), Q & A sessions, and an opportunity for you to share and bounce ideas off of me and one another. This is also where I offer hot seat coaching where you can get 1:1 support and coaching from me. These calls are my favorite! We go deep. We laugh. We dance. We cry. We have a ton of fun while experiencing massive breakthroughs.
---
Online Video Module Library
($3000 VALUE)
You will get access to over 10 hours of exclusive video modules and trainings to support you in growing your business. You will have LIFETIME access to these videos and can go through them on your own time, at your own pace. Every week comes with homework, journaling prompts, and affirmations.
---
Facebook Group Support​
($1000 value)
​This is where you get to connect with one another AND get access to me ON A DAILY BASIS! I will be in this group daily to answer questions, help you break through resistance, check in about launch strategies, offer wisdom and insight, share resources, and likely an impromptu live training or two. THIS IS WHERE YOU GET TO BE HELD ACCOUNTABLE. ​The more you engage and lean into this support, the more you will grow and evolve both yourself and your business. 
---
Own Your Life Sisterhood
(PRICELESS)
This part is everything. Being around like-minded women, on a similar mission, with big ideas and goals and dreams is the fastest way to accelerate your growth. You've heard it before, you are a product of the 5 people you spend the most time with. Well, spending time with this incredible collective of magical, high level women will result in massive up-leveling. And, it mean that you don't have to do it alone. Entrepreneurship can feel isolating. Not everyone gets it. Not everyone is on your level. Not everyone is determined to crush unrealistic goals and live a big life. That's okay. Here, with this sisterhood, you get to be supported by women who get it. Women who cheer you on. Women who support you. My sisterhood of boss babes is hands down one of the biggest reasons for my success. We get to transform TOGETHER.
---
OVER $7000 VALUE
And you pay a fraction of that.
Our 12 week journey begins January 2022
A little bit about me, Ann-Britt.
(You can call me AB)
So...here's my mission. I am here to change the fucking world.
 I am here to elevate humanity. I am here to put money into the hands of conscious women through empowered entrepreneurship. I believe that owning your own business is the most divinely feminine thing you can do, and that it's the only true way to manifest infinite abundance. When you are in business for yourself, you get paid to be yourself! There is no one telling you how to do things, there are no limits on how much money you can make, no restrictions on what you can create, no rules for how to show up and share your message. YOU GET TO DO IT YOUR WAY! You get to create whatever you want. You get to make massive amounts of money. You get to get paid for being yourself. And when money flows into the hands of conscious, compassionate, soul centered women, the paradigm shifts. When money flows into YOUR hands, power shifts. This is how we change the world.
I knew entrepreneurship was my path from the beginning. Well….from 6 months into my first corporate job anyway. Since then, I have been on my own journey of discovery and empowerment that has led me to build 3 successful online businesses and completely transform my mindset. In case you care, I have an undergraduate in business, an MBA in marketing, and a background in corporate sales and branding. But you shouldn't really care about that. That's not what matters. What matters is that I've done it. I've lived it. I AM living it. I've built multiple lucrative online businesses from nothing. I am currently celebrating a $20K month. I've invested thousands of dollars and years of my life into figuring out how to make this dream of mine work. What matters is that I kept going. I held onto my vision, I deepened my trust, I rewired my brain, I healed old patterns, I upleveled my relationships. I continue to do the work. What matters is that I have committed my life to YOU. To empower you to rise into your power. To elevate you to new levels of wealth, abundance, and purpose.
What matters is that I see all that you are capable of, and I am here to help you RISE.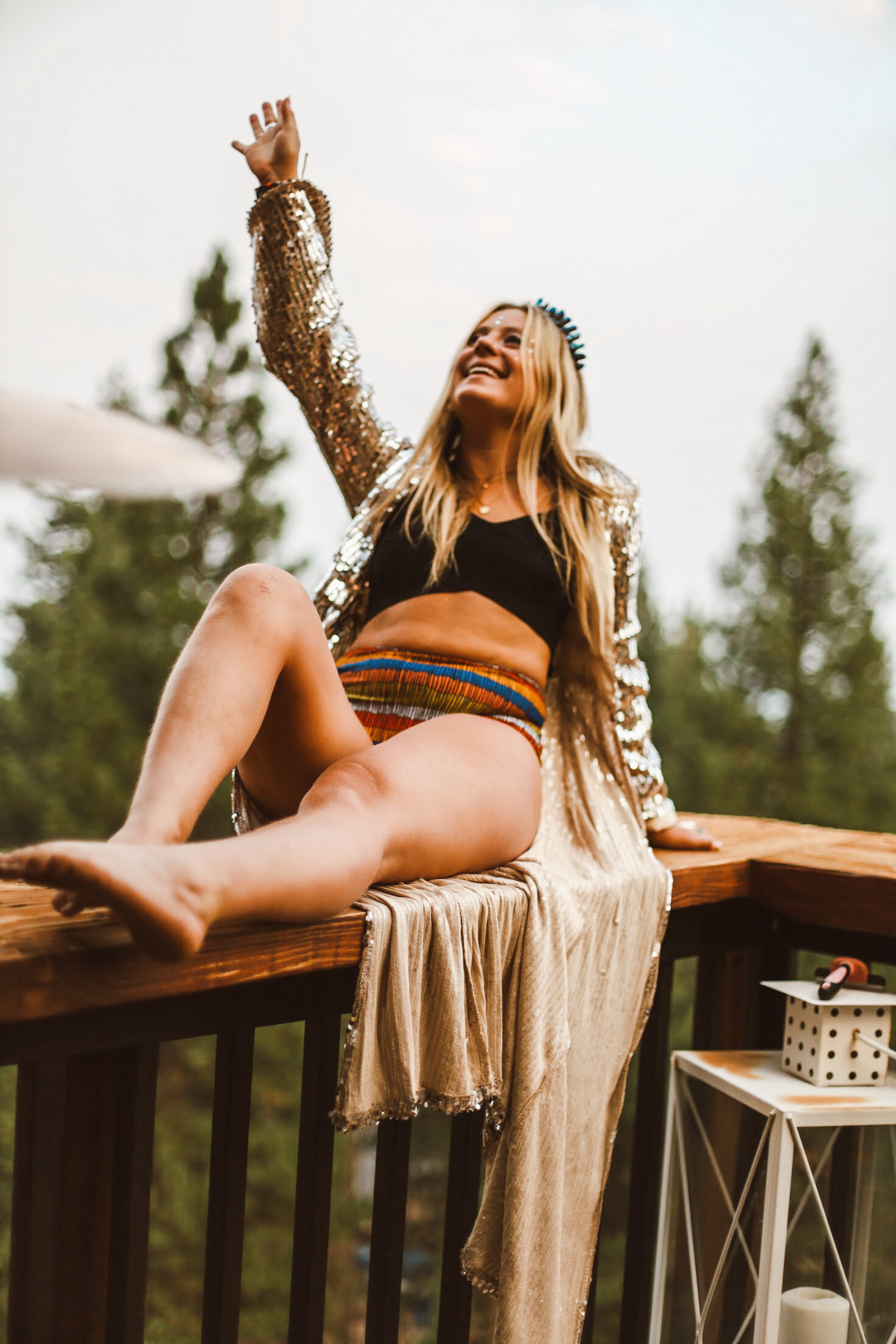 It's time mama. IT IS TIME.
The world needs you. Your future self needs you. Your legacy needs you.
It's time to own your power.
It's time to own your worth.
It's time to own your gifts.
It's time to Own Your Life.
I invite you to close your eyes with me for a moment here. Imagine you've signed up for Own Your Life Soulpreneur Mastery. Imagine what your life, your business, and your bank account look like 3 months from now. Imagine signing soulmate clients consistently. Imagine running your business with flow and ease. Imagine receiving celebratory messages from your clients, telling you how much you've helped them. Imagine having the freedom to live life on YOUR terms, to travel when you want, wake up when you want, eat at fancy restaurants when you want, play outside when you want. Imagine Owning Your Life.
And now, imagine if you don't sign up. Imagine your life 3 months from now, looking more or less the same as it is now. A few clients here and there. Still consuming free trainings and masterclasses trying to figure it out on your own, only to become more overwhelmed. Laying awake at night wishing you were further along but believing all the lies you tell yourself about why you can't make it happen.
I don't know about you, but I do NOT want to be in the same place 3 months from now. You don't have to be. You SHOULDN'T BE! The world needs you too bad for you to stay stuck where you are. The collective needs you. Women need you. There are literally women out there praying for the transformation and healing and support that you provide. It's time to show up for them. It's time to show up for yourself.
It's time to Own Your Life.
TESTIMONIALS FROM PREVIOUS OWN YOUR LIFE GRADUATES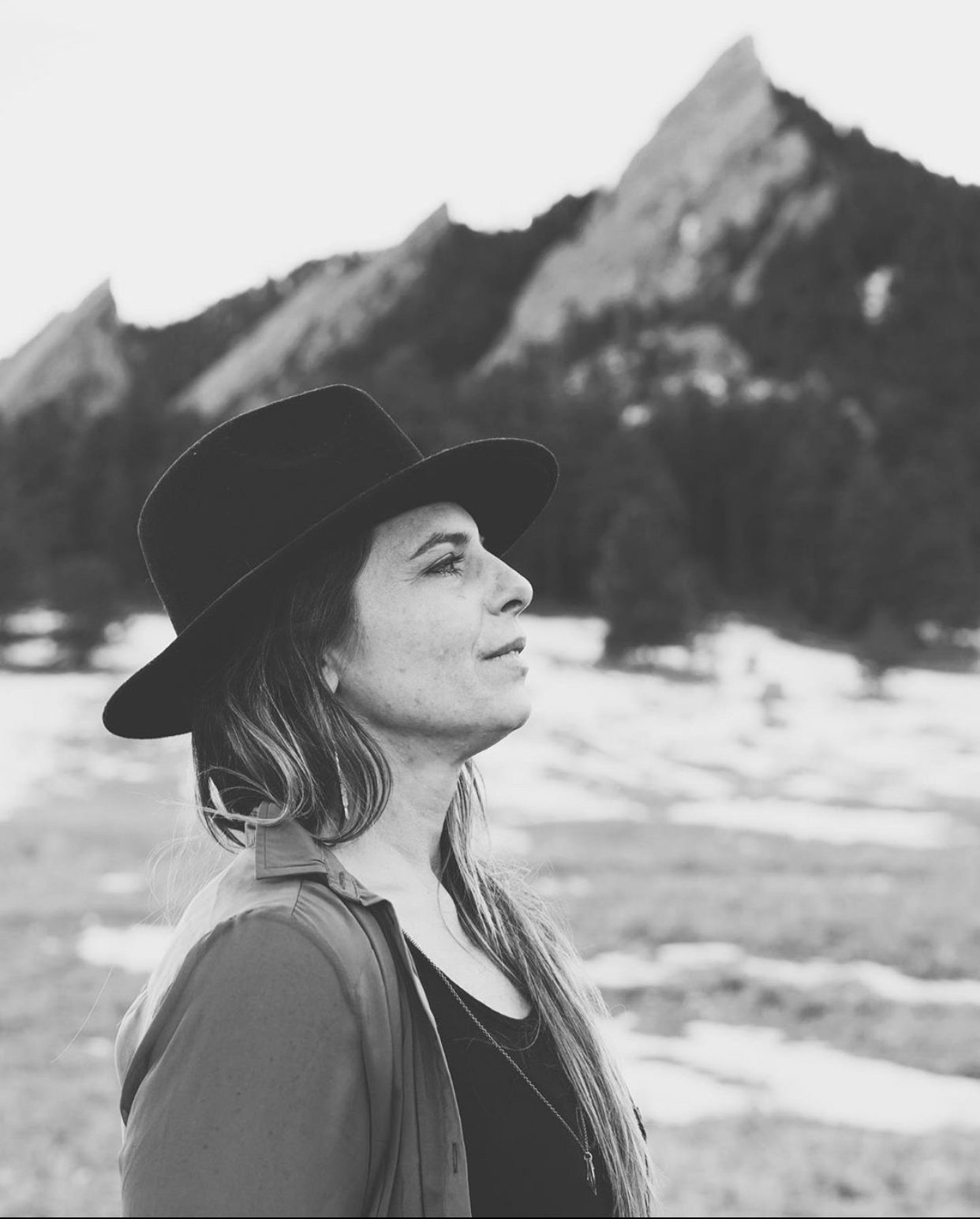 Angie Lauridsen, Personal Mastery Coach
"You have a way of showing me who the eff I am & helping me believe it. The love and support you give to your clients is unreal. It makes me want to cry. It's such an incredible journey. So much value. I had an amazing surge of energy pumping through me for the entire 12 weeks and i was able to carry that with me afterward. I didn't want the 12 weeks to end!
You give away all your secrets! I learned that I don't have to reinvent the wheel, I can make this my own. I can get paid to be m and be heart focused and driven. I had no idea how much self discovery would happen. It gave me a heart beat again. I had no idea when I entered this program that it was going to overhaul my entire life.
My main win was shifting from an employee mindset to a full-time entrepreneur mindset. I bumped into my higher self and kept flowing with her.
Everything has shifted for me, everything has changed. I am so grounded in my value, in my heart driven business. I feel so called to my purpose.The biggest a-ha moment was that I AM qualified to do what I am called and divinely guided to do with coaching women. I am obsessed. I am obsessed with myself!
If you're considering this program, you need it. If you're hesitating even a little bit, you need it. Because I jumped. As soon as I got on my 30 minute call with AB I was like "okay I am hiring her." I was being pulled. I feel like people are really craving the love and support that you bring. You bring your whole heart, your entire essence, to me there should be no hesitation.
Right around halfway into the program I was like "HOLY SHIT….I would have paid $10K for this. This is going to help me make SO MUCH MONEY and help so many women rise into consciousness." Again and again and again I would invest in you. I would have paid triple the price. This woman is absolutely amazing and I have never believed in myself more than I do with AB by my side."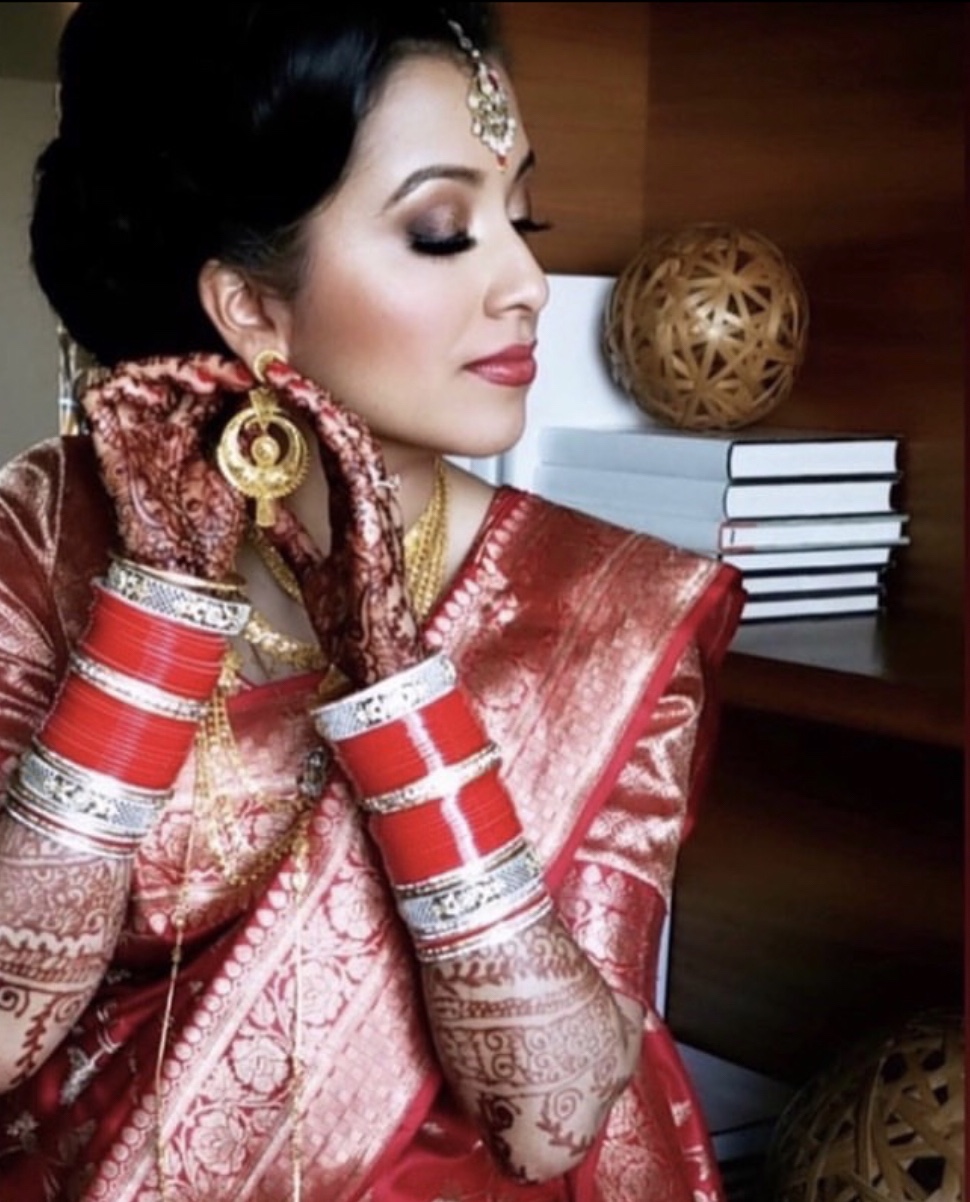 Arshia Chaterjee, Manifestation Coach
"The thing that stuck out most to me about Ann-Britt is her passion for what she does. She has a palpable energy of knowing what's possible to create in terms of online businesses, and she comes from a place of such pure service! Once I found her, working with her in her Own Your Life mastermind container seemed like a no-brainer. At that point, I had just started exploring the possibility of creating an online business – I knew I wanted to launch a course but I didn't have clarity on what exactly that course should be. I was also very new at showing up online/sharing my messages on social media – I hadn't yet nailed down specifics on my niche or who I was meant to serve, and I was scared to show up in the bigger way that my soul was calling me to do.
Thanks to the program I got SO much clarity on the exact niche that lights my soul on fire, the type of people I most desire to serve, what type of course to launch, as well as the contents of that course!
She also helped me so much with how to show up online – the most notable change I noticed from my time working with her was the MASSIVE boost in my confidence. I finally started my Facebook group and started doing live videos! Ann-Britt has an uncanny knack of getting right to the heart of an issue and simplifying things in a crystal clear way. She energizes you to take action and roots you on every step of the way. She's also a very gifted money mindset teacher, and I walked away with some nuggets of wisdom that have already helped me uplevel my own money mindset! I'd definitely recommend working with her!"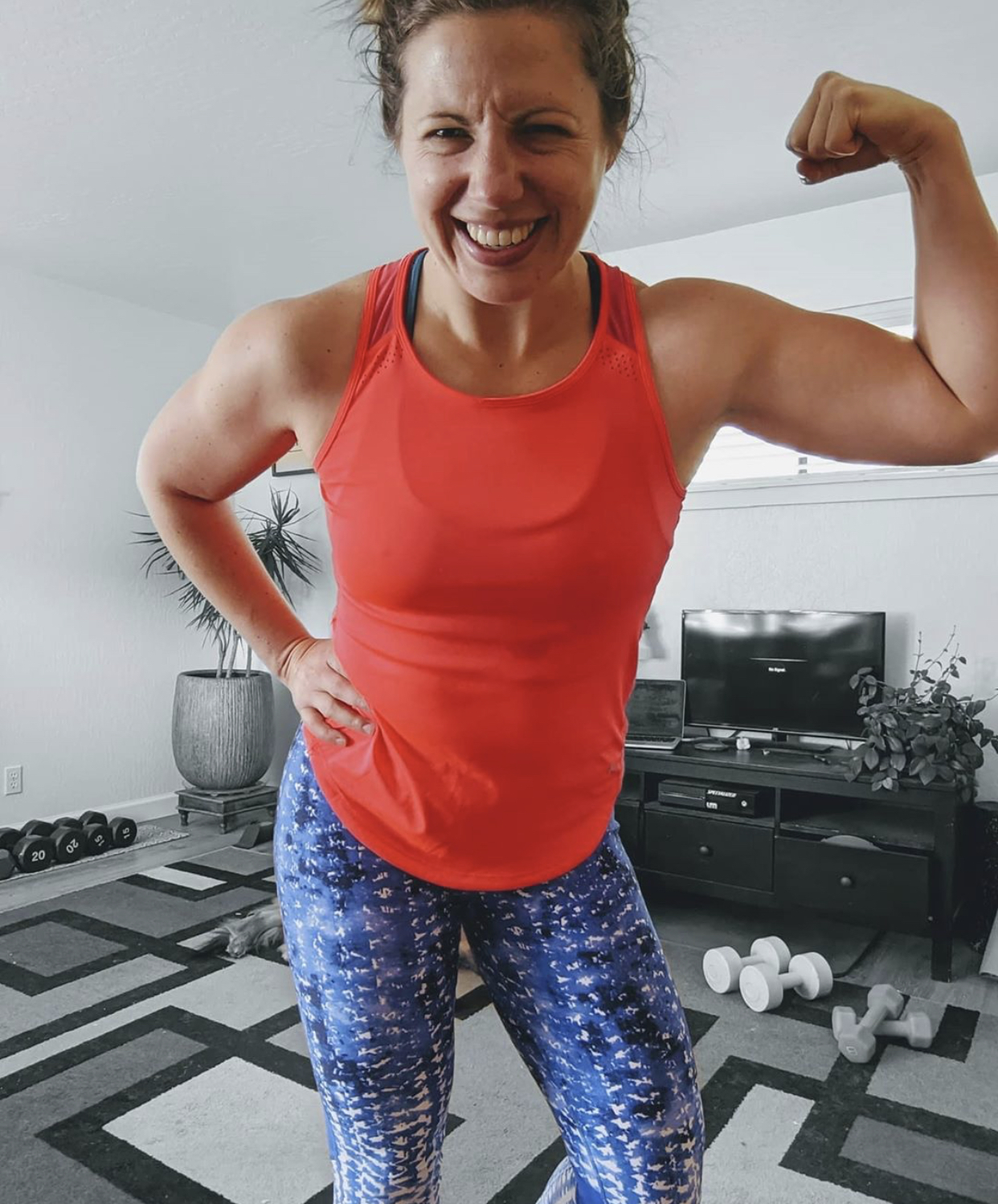 Danielle Malloy, Fitness Coach & Meal Prep Specialist
"Working with Ann-Britt was an incredible experience! I signed up for her Masterclass & Coaching shortly after deciding to launch my Membership program. I had so many ideas bouncing around in my head and she helped me get clear & focused on my offering. She also helped me break through some limiting beliefs I didn't even realize were holding me back! Her mindset exercises were truly transformative for me!
I started a free trial that attracted over 850 members in a few short weeks and a few weeks after finishing the program I launched a small trial group of paying members! In just a few short months my membership went from idea to trial to launch and it's growing faster than I ever imagined! The tools & support from the Own Your Life Mastermind were an integral part of my success!
I loved the mix of one on one coaching as well as the group aspect of her program. Getting to know, learn from and be inspired by so many incredible women was a powerful experience! I highly recommend working with Ann Britt if you are launching a program or coaching biz, she's magical!"
Gracie Moody, Mindset Coach
"I hired Ann-Britt as my coach, joined Own Your Life and was able to multiply my paycheck by 6 in a month. But there's so much more...
Ann-Britt was my first coach & let me tell you, she rocked my world. Prior to taking her course I felt all over the place. I had several ideas but never felt aligned to put any in motion. I knew my purpose in this world was to serve and show up for others, to inspire & guide them to feel worthy & love their life. But honestly I couldn't find a place to start. The biggest thing I learned in OYL is to be authentic. Showing up as the person you want to be & having a clear vision of your purpose you attract the right people to work with you. Her wisdom & this course helped me organize my thoughts & ideas. College didn't even give me this structure to create and run my own business. On top of that, I have a foundation to lean into when I doubt myself.
Her love & belief in you is so strong & one of the many reasons I'll continue to work with her. Her money mindset is the upmost potent of them all. My journey of healing my relationship with money has been one of the biggest breakthroughs I've experienced. I never felt worthy of making a lot & always thought more money came with more stress. Healing these limiting beliefs has shifted my life in so many ways.
If you're on the fence, but something is calling you to hire her as your coach, I'll tell you right now... do it. You're future self will thank you endlessly. Her wisdom, knowledge & support is something you won't find anywhere else."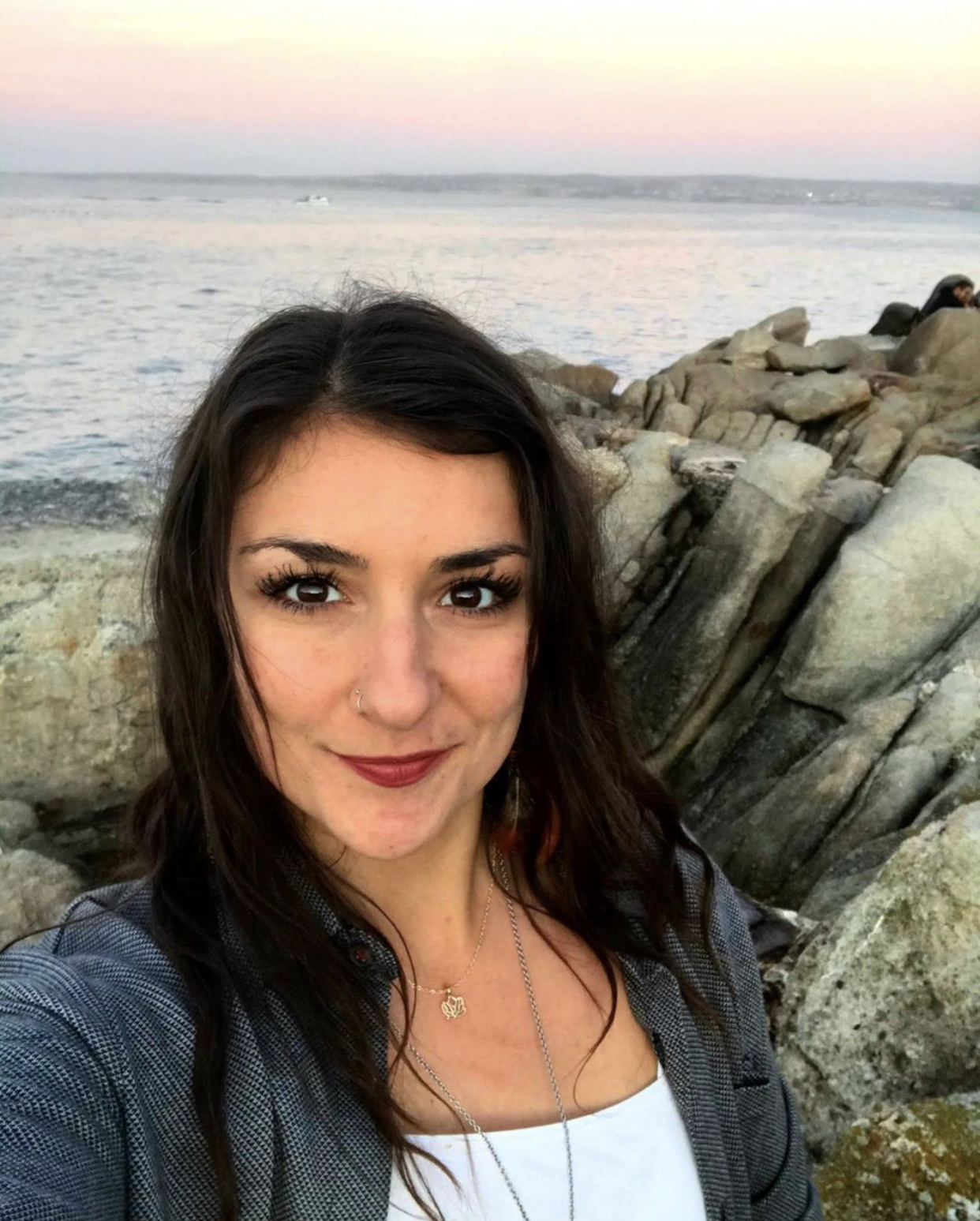 Larrisa Cassela, Enagic Partner and Business Owner
"When I first connected with AB, I was really aching for something different. I had been partnered with Enagic for some time and just wasn't where I wanted to be. I was still workig a 9-5 job and wasn't really ready to take the leap [to quit]. I learned about OYL and felt like it was for me. I also had so much fear around investing in myself, but once AB and I spoke, a FIRE lit right up inside me and I realized that by investing in myself, I was investing in my future, and that it was going to help me get to the next level in business and life.
Within the last few months, I have quit my 9-5 and am now working as an entrepreneur and life is beautiful. I feel like I would have never taken the leap of faith without AB. I had so much fear but she was always there pumping me up.
Opportunities just keep rising for me and here I am now, working myself, doing what I love,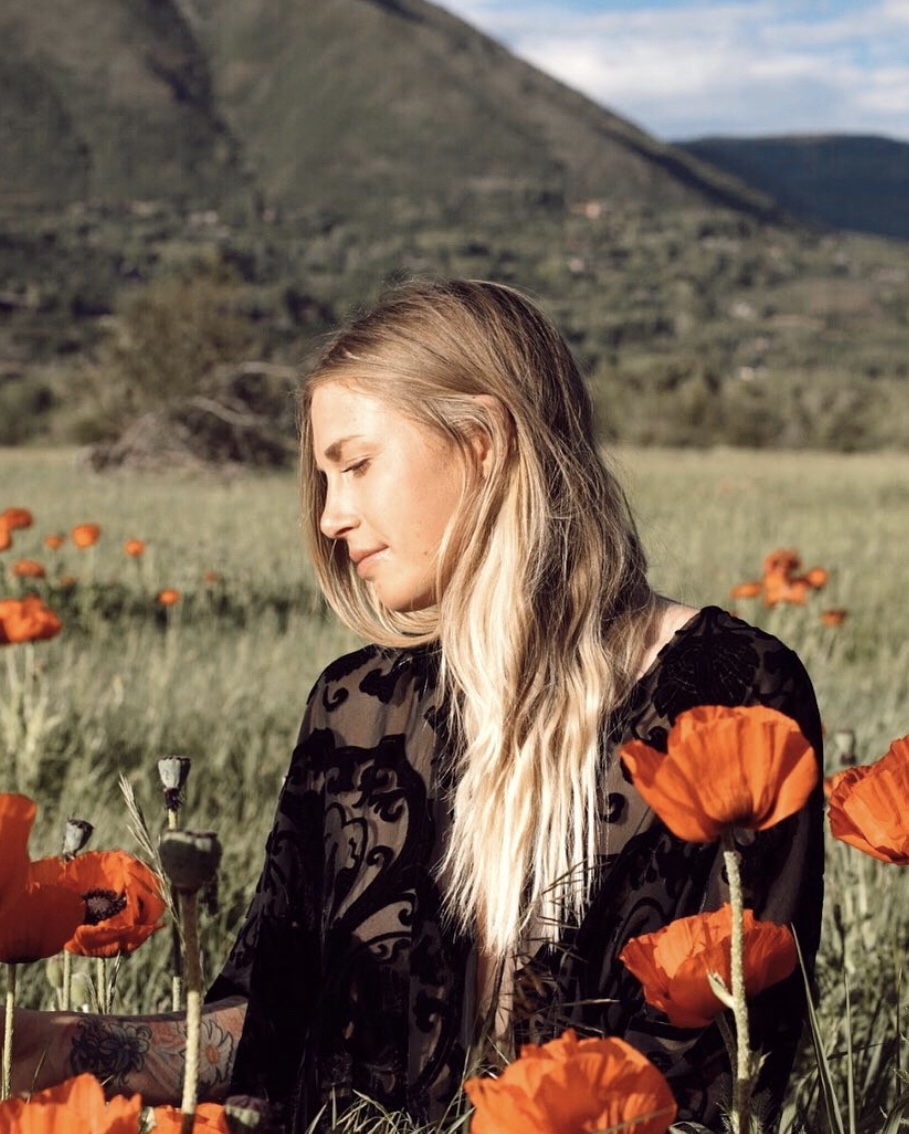 Eliza Demarest, Spiritual Life and Business Coach
Other Courses
Other Soulpreneur offerings from me.